Japanese and Japanese 60 species! Tasty breakfast boasting the number of items in Kochi Area No. 1
Kazuyan's 60 kinds of masterpiece!
Buffet breakfast boasts the number of No.1 Kochi Area
Breakfast buffet available hours, AM 7: 00-9: 30 (until reception 9:00)
Local production eradication, Menu of safety and safety that used plenty of Kochi ingredients slurry!
60 Japanese style breakfast buffet boasting the number 1 area number is masterpiece!
Because the menu changes on the day of the week, you can enjoy it without getting tired even if you stay with continuous stay.
Only use of breakfast buffet is OK!
We responded to the voice saying "I would like to use only the breakfast buffet" and made it available for non-guests.Reservations for breakfast buffet only are accepted.
| | |
| --- | --- |
| Adult(s) | ¥ 1,800(tax excluded) |
| Children (Elementary school students) | 800 yen(tax excluded) |
POINT 1., Chefs open kitchen provided fresh dishes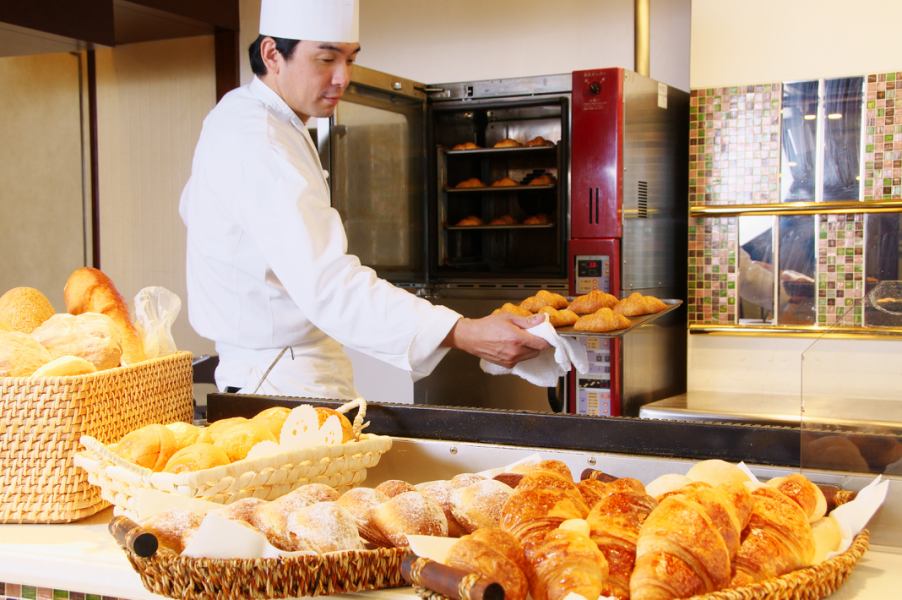 In the open kitchen, we offer freshly prepared dishes.

The fluffy rolled tamago is an open kitchen that told celebrities who work across the country that they ate a considerable number of hotel breakfasts, but Jyoseikan's soup rolls are the most delicious. You can taste the freshly made.
We also recommend the fluffy omelets made by omelette craftsmen!
POINT 2. Reliable and safe, plenty of Kochi ingredients!
Jyoseikan of breakfast buffet, most of the food is safe and secure in Kochi production.

A special product of Kochi


This chirimen - kako is delivered soon after boiling and eating the things that were picked everyday.
Both fancy and lid taste are different!


This is an Ojako made by Matsugi Nankoku and Tochi.

Fluffy dashi rolls

Professional taste! Baking sieve!
"Fuwa Toro wrapped egg" using secret soup stock
Kochi specialty, Kochi birthplace Boushi Pan

The surface is slightly sweet and crispy texture, while the soft white bread is softly hidden inside Kochi Introduction · Kochi is just a gem.
This bread was born around 1955.At a certain bread factory, craftsmen made melonpan.Melon bread was made by rolling bread bread prior to fermentation with biscuit cloth, but there was bread which forgot to put only one biscuit dough.I noticed it after fermentation, burned in a panic and baked dough, it seems like it was baked like a hat."This is good I" by trial and error and change the biscuit dough into sponge cake dough, it was released under the name Castella Pan (bread) was the start of Boushi Pan
By the way, the name "Boushi Pan" has been established by what was called by customers. It is a genuine local bread raised and loved by Kochi prefecture!

Jyoseikan offers "Dandan" 's Boushi Pan.
Slightly sweet and crispy texture is irritating.



Tosa rice bowl with your choice of Kochi ingredients

Let's make original your local bowl of your own in the Jyoseikan
I can only eat here! Jyoseikan potato heaven

A famous Kochi specialty thigh in Kochi's street market (Sunday city)!
Sometimes it is sometimes going to be a big line for this purpose.

Jyoseikan's breakfast buffet, enjoy the freshly baked potatoes that are a little different from the Sunday potatoes.



Cold spaghetti with local fruit tomatoes

Cold spaghetti with local fruit tomatoes.Please enjoy with a gaspacho style sauce.

Jyoseikan original, And braised

I cooked thoroughly with sauce of secret transmitted through generations.

It's perfectly compatible with rice.